Two weeks ago, the first meettheexperts@codecentric took place this year. After successfull events last year, we can conclude not without pride, that again the participants were very happy with the day. Before I drift off into more details about the day, I would like to share some pictures with you, so that you can get an impression about how it was like.
Impressions from meettheexperts@codecentric, June 18th, 2010
[nggallery id=16]
Evaluations
I am happy about the four sessions were received very well by all the participants (details about each session further down). All speakers and their sessions got very good ratings. Even the two English sessions had by no mean been a language barrier, although some attendees had to tune in.
Also the more general evaluations for the day were, as expected I might say, very positive. The expectation to engage in an active dialogue with experts (funny that Ken constantly wanted to know, when he will finally meet one of those experts) and discuss relevant topics from their daily business were fulfilled. Only the result of the FIFA worldcup match "Germany : Serbia" left much to be desired. The Open Space was actively used again to place topics worth discussion within a larger audience, but it showed that we can prepare that part of the day even better. I believe that for the next meettheexperts@codecentric about architecture, we will send the attendees zum explaination about what an open space is, and how we will organize and execute it, and also encourage everybody to prepare a topic.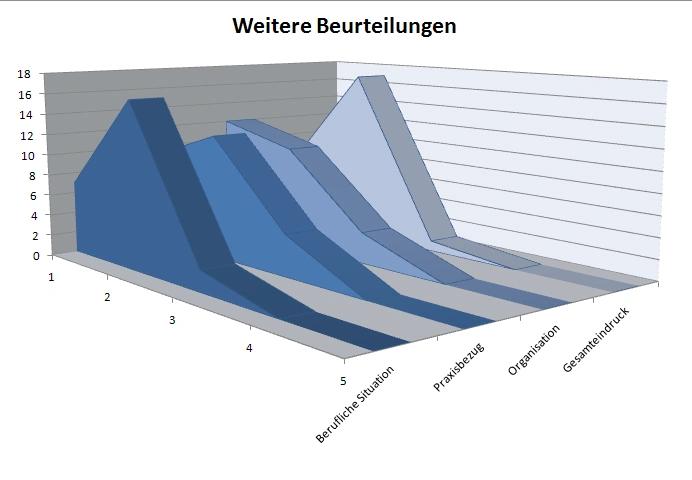 Session Details
For technical reasons, we currently can only offer the sessions as download from our homepage , as well as on slideshare. The videos will be uploaded as soon as possible (means as soon as we will have a camera again, to get the material off to a PC).
Ken Schwaber, one of Scrum's inventors, co-founder of Scrum Alliance and now with his new organization scrum.org spoke about the state of Scrum. I am extremly happy that Ken could make if for the day! When do you have the chance to discuss face to face your personal Scrum issues with Ken? While the presentation material is looking a little rough, the session content was enthralling. Ken discussed problems and misconceptions about Scrum; also what influence technical debt and undone "done" has on velocity, return on investment and even the chance of the organization to survive. The most beautiful analogy in the session was that Scrum is just like your mother-in-law: she just tells you what's wrong with you constantly, but offers no help how to fix it!
Andreas stats, that time has come to offer a training for members of a Scrum development team, to complement the two existing and successful trainings for "Scrum Product Owner" and "ScrumMaster". For the Professional Scrum Developer, codecentric is Program Development Partner with scrum.org. So we create the 5-day training, and Andreas presented in the session the key ideas what it takes for a professional Scrum developer to be able to produce high quality software repeatedly in a Scrum project.
TDD – old hat! Or, is it? Test Driven Development is a well understood concept, yet far from being state of the art. What exactly IS TDD, and is it worth it? Bernd is following that train of thought in his session. His very entertaining and energetic presentation put the whole audience in a state of excitement. Very funny was the excercise we had to do: in pairs we had to count, clap and jump. Great to visualize that even very simple rules, like the TDD-cycle, are sometimes hard to follow. The statement that also Go follows just a few simple rules, had to be given up by Bernd after he received a lecture about Go by our semi-professional player Georg 🙂
After a football match to forget, Elisabeth re-energized the audience. After a short introduction why exploratory testing is also required in an agile context, she paired with one of our developers and tested a nearly finished (due by end of August) web application, live on stage. A warm thanks to the customer and also the team, who gave an immediate and clear "OK" to that adventure! Everybody was rewarded with a very entertaining, yet also very instructive, session, during which attendees were even able to participate in the test design. Of course, all found bugs have been fixed in the meantime.
Conclusion
Finally, I have little left to say, that that the whole work to organize the day was very worth it. Thanks to everybody behind the scenes who made that possible. I'm looking forward to see you again on the next meettheexperts@codecentric on architecture, Solingen at September 17th.
fromAndreas Ebbert-Karroum
//
Your job at codecentric?
Jobs
Agile Developer und Consultant (w/d/m)
Alle Standorte
//
More articles in this subject area
Discover exciting further topics and let the codecentric world inspire you.
//
Gemeinsam bessere Projekte umsetzen.
Wir helfen deinem Unternehmen.
Du stehst vor einer großen IT-Herausforderung? Wir sorgen für eine maßgeschneiderte Unterstützung. Informiere dich jetzt.
Hilf uns, noch besser zu werden.
Wir sind immer auf der Suche nach neuen Talenten. Auch für dich ist die passende Stelle dabei.